CLOAKED IN MALICE
July 2012

A VINTAGE MAGIC MYSTERY
There's nothing Maddie loves more than fabulous vintage clothes, but the visions she gets while touching them are starting to wear her down. Even so, when a beautifully dressed girl comes to Vintage Magic in search of her past, Maddie isn't about to turn her away, especially since she bears a striking resemblance to her good friend Dolly Sweet.
When Maddie touches Paisley Skye's exquisitely crafted child's cloak, the vision she receives is of the ugliest sort: a decades-old case of kidnapping and murder. To give herself more time to investigate, Maddie enlists the help of her FBI Agent boyfriend Nick and takes Paisley into her own home. But when Dolly suddenly skips town, Maddie realizes that uncovering the folds of Paisley's past will reveal more than one vintage crime…
---
Butterfly Garden

A Five Star Amish Historical
Amishwoman Sara Lapp, all but shunned for studying with the local doctor to become a midwife, is shocked that, after months of waiting, her first call to tend a birth comes from self-appointed outcast Mad Adam Zuckerman.
Adam's wife has died in childbed. He did not call Sara to tend the birth, but to give her his children. Though Sara knows his girls belong with their father, how can she leave them with a man who seems not to care for them? As much as she loves and wants the girls, she will only take them long enough to teach Adam to love them.
Adam is afraid to love his children, afraid that in doing so, he will hurt them in the way his father hurt him. Without Abby to protect them, Adam must find someone else, and he can think of only one woman brave enough, Spinster Sara Lapp, the little midwife whose passion for things beyond her control is greater than is good for her.
When Adam falls from the barn loft, drunk, Sara moves in to tend him, and she brings his girls. Then the Bishop takes a stand—a man and woman living together must marry or be shunned—and Sara and Adam are forced to face the greatest challenge of their lives.
---
SKIRTING THE GRAVE
April 2011

A VINTAGE MAGIC MYSTERY
Not just a matter of who done it, but who is it?
Even though Maddie has her hands full running Vintage Magic and dealing with the visions she gets from the garments, she's agreed to plan her sister Sherri's baby shower and take on a new fashion design intern. But when Maddie goes to the Mystic train station to pick her up, she finds a murder scene instead. The victim: intern Isobel York. Cause of Death: Unknown.
But when a woman appears on her doorstep claiming to be Isobel, Maddie has to figure out the real identity of the victim at the train station. Gathering clues from a trunk full of vintage clothes, Maddie sets out to help Isobel, before the murderer can return to put an end to a promising fashion career…
---
JACOB'S RETURN
April 20, 2011

An Amish Historical
A prodigal son, a forbidden love, and a fanatical preacher form a deadly combination in a story that is as shocking as it is compelling, as uplifting as it is unforgettable.
Jacob Sauder knows only one way to raise his children--the Amish way. But asking the community he has forsaken to welcome him and his motherless children is more painful than he imagined, especially when he learns that Rachel, the woman he loves, has wed his brother.
Amish law makes it impossible For Jacob and Rachel to dream of a future together ... until tragedy forces them to break the rules and place their faith in the power of love.
---
VAMPIRE DRAGON
April 5, 2011
Welcome to Drak's, A Place for Vampires, where nobody is who--or what--they say they are, good and evil, alike. Learn to tell the vamps from the role players and the tourists from the mob. Meet Darkwyn Dragonelli, man and dragon, and Bronte McBride, the Vampiress who steals his heart.
Say hello to Puck, the sarcastic Macaw; flying cats Lila and Scorch; and a twelve-year old boy with a century's worth of memories. Ride in a casket at the amusement park, and drink some blood at "Bite Me" but don't forget to try blood soup, blood pudding, and blood sausage, too. Yum.
In the final, deadly, confrontation: It's a magickal shape shifting dragon in all his furious glory and the Vampiress he loves...against the mob boss from hell and Killian the evil sorceress.
---
BEDEVILED ANGEL
August 3, 2010

A WORKS LIKE MAGICK NOVEL
At the Works Like Magick employment agency in Salem, Massachusetts, matching clients in need with magical temps is a piece of cake, especially when the temp happens to be heaven-sent...
In a building collapse, Chance Godricson is meant to live and Queisha Saint-Denis to die, but he sent her up his escape tunnel before him, and it collapsed behind her. At that moment, he became her guardian angel. Now Queisha's about to face the most difficult challenge of her life and Chance wants to be there for her. Enter Angus, a fellow angel, who knocks Chance back to earth, and to Queisha, without permission. Will the archangels let Chance stay? For how long? And at what cost?
When Queisha Saint-Denis agreed to be a surrogate mother for a jet-setting--but childless--couple, she never dreamed she'd see a return on her gift. Literally. But now she's looking at two adorable orphans, who come with a lot of baggage: there's a battle brewing over who "inherits" them and their huge fortune, plus an unwanted (and alarmingly attractive) guardian, whom she's sure has been hired by the dueling family members to keep an eye on her more than the children.
Chance Godricson is keeping an eye on Queisha. in fact, he's her guardian angel. Ever since he gave his life to save hers, Chance has felt an undeniable connection to Queisha. And now that he's back on Earth, in her house, surrounded by two scene-stealing moppets and a woman he finds irresistible, Chance is about to discover that helping Queisha and still staying angelic is not going to be easy...
---
DEATH BY DIAMONDS
July 6, 2010

A VINTAGE MAGIC MYSTERY
Book Three
May the real criminal shine through . . .
Madeira loves her vintage clothing store, but the visions she gets from the garments can be hard to handle, especially when she knows the garment's owner.
At first she's thrilled to receive a package containing the beautifully bejeweled dress she designed for actress and old friend Dominique DeLong while in fashion school. But the dress comes with a disturbing note from Dominique, who it seems took her last bow under very mysterious circumstances.
Now Maddie needs to use her second sight to shine a spotlight on the actress's entire entourage--including a bitter ex, a rival ingenue, and a very catty "best friend"--and make sure that this was the killer's final act.
As executor of Dominique's will, Maddie is off to New York City where she'll meet "The Parasites" and get caught in a maze of deceit and lies that will have her running for her life.
---
NAKED DRAGON
"McKenna Greylock," Bastian said. "I have in my shorts one resourceful, multi-talented, prehensile dragon lance. And, in its own magnificent way, it very nearly does breathe fire."
A WORKS LIKE MAGICK NOVEL
In Salem, human magick has thinned the veil between the planes to a permeable mist, forming a portal into the city, allowing time travelers and chameleons of the universe to enter there.
Bastian Dragonelli, once a Roman warrior turned dragon, is the first of his legion to be returned to earth, a man. So his brothers can also be saved and sent to earth, Bastian must reclaim the magick of Andra, Goddess of Hope, who sacrificed hers to transform him. He must seek his heart mate and make her quest his own. But the dark, powerful Killian, Sorceress of Chaos, who turned his legion into dragons and skewed his transition back into a man, is hot on his heels.
McKenna Greylock, the last non-magickal descendant of Ciarra, a witch who survived Salem's hanging times, needs a jack-of-all-trades to help turn her dilapidated Victorian into a bed and breakfast so she doesn't lose her home and her family's centuries-old legacy.
Enter McKenna's cousin, Vivica Quinlan, Ciarra's most magickal descendent, owner of the Works Like Magick Employment Agency. Vivica has a gift for matching human employers with magickal employees. Like Ciarra before her, Vivica knows when magickal supernatural ancients are about to arrive. She greets them and acclimates them to life, and to making a living, in Salem.
Besides Killian's threatening presence, Bastian's life is also complicated by McKenna, his guardian dragon, a troublemaking fairy, and a case of culture shock. Bastian also has a problem with his man lance. It won't behave at all the way he remembered it should. Not at all...
---
LARCENY AND LACE

A VINTAGE MAGIC MYSTERY
Maddie Cutler has it all in the bag: fashion, magic--and murder!
If that dress could talk...
With all the stress of opening her new vintage clothing store (in a renovated old morgue) Madeira Cutler feels like a bag of bones--until she discovers the real deal, unearthed by an intruder, in an old body drawer. And the bones are as vintage as Maddie's stock, or so says Maddie's resident ghostly hunk, Dante Underhill.
Could the break-in have something to do with the local playhouse and its curator going down in flames? Somehow Maddie will have to juggle dressing the store, party planning, and crime solving. Add to the brew the local witch's costume ball, being held at her store, and Madeira is wishing she knew how to ride a broom right out of there...
---
A VEILED DECEPTION
January 2009

A VINTAGE MAGIC MYSTERY
The right dress can be magic; the wrong one--murder!
Madeira, Maddie, Cutler, vintage clothing lover, and New York fashion designer, comes home to help plan her sister's wedding. At the engagement party, the 'Jezebel' trying to steal Sherry's fiancé is found strangled with a bridal veil, making Sherry the prime suspect. Besides seeking the real killer, Maddie alters Sherry's vintage wedding gown, worn by generations of the groom's family, and something odd happens. The gown gives Maddie visions, clues to the past . . . and the murder?
Maddie learns she's psychometric, a psychic gift she inherited from her late mother, who was a broom-carrying witch, it turns out. What other gifts did she inherit? When not sleuthing, Maddie acquires the old Underhill Funeral Chapel Carriage House, including Dante Underhill, a chatty debonair ghost in tux and top hat, who can't seem to leave the building. Watch out Mystic, Connecticut! Here comes Vintage Magic, a shop for vintage couture and designer originals, featuring a psychic sleuth, a hunk of a ghost, with a sprinkle of magic thrown in for 'charm.'
---
Never Been Witched
February 2009
"Bewitching Romantic Comedy"
Third in Annette's Triplet Witch Trilogy
Why has Morgan Jarvis never been witched?
Three's a charm, and the third Cartwright sister, Destiny, is certainly not lacking in that area. A psychic, troubled by her attraction to paranormal debunker, Morgan Jarvis, Destiny opts out of a week in his company in hopes that a lone, meditative stay at her sister's lighthouse will shed light on her contrary feelings and her psychic gifts.
Unbeknownst to Destiny, her sly sister also left keys with the clueless Morgan. Late one night, they literally stumble upon each other—along with the lighthouse's ghostly and angelic inhabitants. Destiny and Morgan have nothing in common other than the one bed they need to share and some crazy physical attraction. Raising the dead might be easier than trying to make opposites work, but Destiny has experience—and love—on her side…
---
Gone with the Witch

"Bewitching Romantic Comedy"
The second in Annette's Triplet Witch Trilogy
In his presence she hears a baby crying. Abducting him is the only way to follow the sound and find the child. Her scheme includes his luxury motor coach, seduction...and four pairs of fuzzy purple handcuffs.
The unexpected triplet, and a rebel because of it, Storm Cartwright is a Goth with attitude, who has a powerful psychic gift. She can sense the present. Every time she's near Aiden McCloud, she hears the sound of a baby crying, sure the baby is his and in need, that only Aiden can lead her to the child.
He's dazzled by Storm, yet the sassy, sexy triplet won't stop talking about a crying baby and a trip to find the child. He refuses to go with her and tries to leave in his RV without her.
To follow the sound and find the child, which she can only do with Aiden beside her, Storm uses a seductive trap and drives the luxury motor coach, herself, because Aiden is shackled to his bed by four pairs of fuzzy purple handcuffs.
While Storm follows the sound of the crying baby, something magical happens between her and Aiden. Will she be able to keep the magic alive once she finds what she's looking for? If she finds it... Whatever happens, this journey will change them forever.
---
Sex and the Psychic Witch

"Bewitching Romantic Comedy"
The first in Annette's Triplet Witch Trilogy
The buyer for her family's vintage clothing and curio shop, triplet witch Harmony Cartwright brings peace to everyone in her sphere. She also has the ability to read ancient objects and their owners, even their deepest darkest secrets. Now, a Celtic ring depicting a man's empty embrace becomes a psychic mandate that leads her to Paxton castle on an island off the Salem, Massachusetts coast.
King Paxton has inherited a haunted money-pit of a castle he must sell before he's cursed with more of the bad luck that plagued his family for generations, but out of nowhere, a leggy blonde walks in and quiets his disgruntled construction crew and wailing ghost. When King throws her out, chaos returns, so he brings her back.
Harmony could be the answer to his problems . . . or a very big distraction. He's never been as attracted to anyone, but he's made enough mistakes for one lifetime. He vows to be strong after he offers her a job at the castle. She can search for vintage clothes while he peacefully gets the castle restored and sold.
King is Harmony's psychic pot of gold. Because the ancient castle is his–he was born there–she can read him. She knows he feels the same dizzying attraction for her that she does for him. She knows exactly what he wants to do to and with her—a titillating knowledge—but he's fighting his inclinations. Bummer.
Despite Gussie the ghost-witch, triplet tricks, spells, rituals, and unexpected family ties, Harmony tries to uncover the castle's secrets while acting out King's unspoken fantasies until they're acting them out together and fighting a powerful ghost . . . in and out of bed.
In the final magical battle, will Harmony and King reclaim the castle, or is Gussie stronger even than the power of love?
---
The Scot, the Witch & the Wardrobe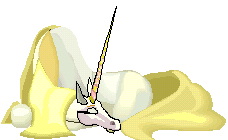 "Bewitching Romantic Comedy"
The last in Annette's Accidental Witch Trilogy
Talk about meeting the man of your dreams ... A Highland Scot with a hidden agenda and a hereditary Pictish Witch in denial discover shared dreams and a century-old spell that could change them forever
Salem, Massachusetts
Like her female ancestors before her, Victoria Cartwright inherits the key to the bewitched contents of her family's mysterious attic wardrobe ... except that no one has ever succeeded in opening it. Only the daughter who inherits her ancestor's magic will be able to turn the key ... meet her destiny ... and complete her ancestor's spell.
Caperglen, Scotland
A pariah in his own village, like his ancestors before him, Rory MacKenzie is searching for the carousel unicorn that his many-great grandfather carved and was bewitched into giving away. Bringing the family treasure back to Scotland and reuniting it with the other eleven zodiac figures will satisfy the locals who were raised with the daft notion that the unicorn will restore village prosperity. It died the day the unicorn was shipped to America a century before. But all Rory wants is to restore the MacKenzie name to dignity.
When a carousel unicorn with the sign of Aquarius beneath its forelock shows up on the Antiques Roadshow, Rory heads to Salem, Massachusetts to see if Miss Victoria Cartwright's unicorn has the hidden compartment that his ancestor carved beneath the saddle.
After they meet, their shared dreams escalate and become more explicit, more erotic. Something witchy or downright magical is happening in Salem.
---
My Favorite Witch

"Bewitching Romantic Comedy"
After catching her jock-fiancee in bed with her sister, Kira Fitzgerald has opted for a new start, working for charity at The Pickering Foundation. Imagine her delight when she discovers that her new boss is also a jock. Imagine the jock's delight when he discovers that his new coordinator is an honest to goddess witch, of the spell-casting, penis-withering variety.
Because the jock's grandmother is their boss, and a matchmaker, not only do they have to work together, they have no choice but to share living quarters as well. Thank the Goddess Kira knows a few magic curses to keep the sexy-as-hell jock from rattling her nerves.
Jason Pickering Goddard has uttered a few curses himself, without the magic, at his bum leg, the result of a car accident that ended his hockey career--temporarily, he hopes--and at his grandmother who's roped him into helping save The Pickering Foundation's school for boys. Jason knows the doctors are wrong, and it's just a matter of time before he's back on the ice. But the only ice he sees coming for the moment is from Kira Fitzgerald, his new Coordinator of Special Events.
---
The Kitchen Witch

"Bewitching Romantic Comedy"
"The Kitchen Witch is one of the best romantic comedies I've ever read, bar none." —Deirdre Martin
When Salem, Massachusetts TV Producer, Logan Kilgarven, needs a sitter, his mysterious new downstairs neighbor comes highly recommended. But when Melody Seabright opens her star-studded door, Logan knows she's just the kind of woman who can knock him back on his bad-boy ass.
With showmanship, magic spells, sex appeal, and a dynamite concept--THE KITCHEN WITCH--the culinary challenged siren cons her way into hosting her own cooking show. Logan's boss is charmed, his son is in love, and Logan is in lust. Maybe she really is a witch....
Amid cooking disasters and cooking lessons, hot sexual encounters, and fighting the heat--in and out of the kitchen--Logan learns to see beyond the wacky witch to the woman beneath, while Melody is surprised to find herself worthy of love.
---