Bedeviled Angel, Annette Blair, Berkley, Aug 3 2010, $7.99, ISBN: 9780425235973

Guardian angel Chance Godricson returns to earth (with a heavenly shove from his BFF Angus) out of concern for one of his clients, agoraphobic sufferer Queisha Saint-Denis whose life he saved eight years ago when he died in a mall collapse. The mortal faces difficult challenges as the Fitzgerald couple disappeared on a mountain climbing trip. Queisha is the legal guardian of their five years old twins Lace and Skye because they trust her to care for them as she had been their surrogate mother birthing them.

Works Like Magick employment agency owner Viveca assigns Chance to serve as the cook for Queisha and the children. He also serves as guardian to the frightened twins. Queisha struggles to provide the twins with what they need. Chance has problems too as he sheds his feathers whenever his thoughts stray to Queisha, adheres to the awkward angelic honesty tenet regardless, and hardest of all tries to remain detached.

The second Works Like Magick urban romantic fantasy (see Naked Dragon) is a terrific tale with plenty of humor especially as Chance struggles with unacceptable thoughts and dreams, and the heavenly dictate of complete honesty. The twins enhance the story line though perhaps they are too precocious while Angus is more an impish messenger than a guardian angel. With a strong lead couple and a taut look at an agoraphobic battling her neurosis to raise young children, Annette Blair provides a strong heavenly sent thriller. Harriet Klausner
---
Order: Amazon
---
Jane Bowers
Romance Reviews Today
~~~~~~~~~~~~~~~~~~~~~~~~~~~
BEDEVILED ANGEL – Annette Blair, Works Like Magick, Berkley Sensation, ISBN: 978-0-425-23597-3
August 2010, Paranormal Romance

Everlasting, Heaven and Salem, Massachusetts – Present Day

Chance Godricson is Queisha Saint-Denis's guardian angel, and he is very protective of her. Queisha was the surrogate mother for the Fitzpatrick twins, and she is designated as their legal guardian if anything should befall the Fitzpatricks. Something does; they fall while rock climbing, and when Chance sees them enter Heaven, he is worried about Queisha, who will have to take on the responsibility of caring for the little girls. As much as she loves the twins, Queisha is agoraphobic and is afraid to leave the house. Luckily, Queisha's aunt left her money and a huge, beautiful home. Chance's friend, Angus, accuses Chance of being besotted with Queisha; after all, he did save her life and died in the process. As they stand looking down on earth, Angus knocks him over the precipice.

Chance and Angus find themselves on earth in Queisha's house. Queisha's friend, Vivica, who is a witch, is the owner of Works Like Magick. She greets the two travelers as she laughingly checks out Chance's rainbow robe and colorful wings, and Angus, the bearded cherub. She plans to help Queisha by hiring Chance as a cook and to help with the twins. Vivica warns him to hide his wings, to be careful about dropping feathers around the house, and to not let Queisha know that he is an angel (she doesn't believe in them). Chance is surprised to see that Vivica has a dragon as a body guard with a Pixie riding the dragon.

The twins, Skye and Lace, arrive from Switzerland where they have been in boarding school. Queisha is happy to have them, and they are joyful to be with her. Chance helps, but luckily he has his wings tucked away, although he keeps losing feathers. Is it from all his lustful thoughts about Queisha? And is he becoming more earthbound? The one problem he has is that he cannot tell a lie.

Readers will laugh at all the quirky characters in BEDEVILED ANGEL, although I must admit the angel on the cover looks pretty hot—wings and all! Queisha is determined to overcome her phobia so she can help the twins, and Chance wants to help her in any way that he can. Both of them are likeable characters. Vivica is a funny but loving secondary character who helps both Chance and Queisha, and Angus periodically appears to give Chance advice. The twins are sweet, happy six-year-olds.

Slightly wacky with some unusual characters, BEDEVILED ANGEL is the story of an angel who meets his match, and isn't too sure that he wants to go back to Everlasting. A choice part of the book is the feathers that continually drop around the house. Some funny situations, a bit of magic, and a good romance as Queisha and Chance work out their problems, make the tale a must for a light and charming summer read. Marilyn Heyman
---
Order: Amazon
---
ROMANCE NOVEL NEWS
"Bedeviled Angel" (Berkley Sensation, $7.99), by Annette Blair:
After dying eight years ago, Chance Godricson, a lovesick guardian angel, is chastised by his superiors for neglecting his caseload. He chooses to focus only on Queisha Saint-Denis, a woman he sacrificed himself for in a tragic building collapse.
The newest arrivals in this afterlife, called Everlasting, are a wealthy couple that had contracted Queisha as a surrogate mother for their six-year-old twin daughters. He knows that Queisha is named legal guardian in their will and fears that news of the couple's accident may further validate her agoraphobia.
Best friend Angus knows Chance is walking a fine line and if he does not make some serious improvements Chance may lose his guardian angel position and be banished.
Aware of the potential judgment of Everlasting's archangel Tribunal, Angus pushes Chance into the earthen realm, where he secretly lands in Queisha's closet.
Queisha, fearing public places, spends her days locked in the 23-room seaside home she inherited from her aunt, however, she has begun therapy to work through her phobia.
Queisha's friend Vivica, a witch and expert in assisting paranormals, senses Chance and Angus. She quickly hatches a plan to have Chance hired as Queisha's cook, thus allowing him direct access to his charge. With Chance in place at the home, he is allowed to help Queisha prepare for the arrival of the orphaned twin girls.
While earthbound, Chance struggles against his desire and feelings for Queisha. He discovers that if he is impure in thoughts or actions he loses wing feathers. Chance ponders the risks of being intimate with Queisha, knowing if all of his feathers are lost, he will die and lose his guardian angel status.
Annette Blair successfully creates a convincing world where the paranormal exist among everyday humans. Chance is an immediately likeable love interest for the relationship-cautious Queisha.
The story is driven by the dynamics and interactions between the two and convincingly takes the reader on their personal journey.
Blair reveals the depth of her characters, their experiences, and how the twins play into their lives. It is hard not to be carried away by the humor, emotion, love, sex, and mischief that surround Chance and Queisha.
"Bedeviled Angel," is the second book in Blair's "Works Like Magick" paranormal series.
---
Order: Amazon
---
FICTION VIXEN
Chance Godricson is a guardian angel but he neglects his other charges because he focuses too much on Queisha. A woman he once sacrificed his own life for to save from imminent death. Chance is charismatic, sympathetic, sweet and charming.
Queisha Saint-Denis is Chance's charge. She suffers from agoraphobia and though the panic attacks frighten her, she faces life head-on. She's quirky, outspoken and she's a bit erratic and eccentric. I thought Queisha was a wonderful heroine. Despite her phobia and the setbacks in life she's caring, giving, colorful and energetic.
Skye and Lace are Queisha's twin daughters. Queisha was a surrogate to a rich childless couple who died in a rock climbing accident and have now named her guardian of the twins as she's their birthmother. The plot of BEDEVILED ANGEL, next to the romance of course, is mainly about how Queisha copes with being thrown into a mother-role and how they all adjust to being thrown together. I loved the twins. In contrast with my the ghost-theme pet peeve I have in romance, kids are my favorite secondary character theme and these twins are among the ones I really love in the stories I've read. Skye is playful and mischievous, while Lace is stubborn, reserved. There were plenty of scenes with the girls and Queisha and Chance that put a lump in my throat.
Two things that bothered me in the first book of this series (NAKED DRAGON) returned in this one too. First the ghosts-theme again. Admittedly, it didn't take away from my enjoyment of the book as it was crucial to the plot and Queisha's character even and it was a brief appearance but I still don't like them in romances. Second, the extreme short chapters which seem to be the author's signature style in this series, though I have to say it bothered me less in this book. Maybe because I was somewhat prepared for it and there were not as many weird mid-scene chapter breaks as in the first book.
BEDEVILED ANGEL has an intricately set up and subtly layered plot that was still easy to read and fast-paced. Although a lot of different things happen, it's never unclear or disorganized. Both books I've read by her have a way of captivating so much that I can't stop reading and before I know it, the book is finished.
I really like Annette Blair's writing style, a lot, it's clear and humorous and even while broaching heavy subjects she keeps it light and manageable. Though in some ways this book was different from NAKED DRAGON, it was just as pleasing and entertaining. I'd laugh out loud one page, choke up on the next and fan myself on the third. This book was more emotional than humorous, the playfulness of book 1 was toned down a bit to accommodate the heavier theme. However, there were still enough moments to make me swallow the lump in my throat and smile or laugh out loud.
BEDEVILED ANGEL took me on an emotional rollercoaster with its endearing characters and its heart-rending story. At the end I just cried and cried silent tears at how beautiful and emotional it was. It was the perfect ending to a fun and lovely paranormal romance. I am definitely looking forward to the next in the Works Like Magick series, which will focus on the dragons again. Reviewed by Pearl.
Favorite Quote:
Like a swan, she made the dance look easy, even bending to his will, then she raised her hips and touched her center to his.

After years of celibacy, he short-circuited. Zap! That fast, his manhood morphed from spring sapling to a mighty oak. Wood and plenty of it.
Saturday, September 25, 2010 1:00
Sandy M's review of Bedeviled Angel (Works Like Magick, Book 2) by Annette Blair
Paranormal Romance published by Berkley 3 Aug 10
Are you ready for a feel-good book? Then you need to read Annette Blair. And not just Bedeviled Angel, but any of her books will make you laugh and smile in and around the happy but serious lives of her characters. You always feel good once you've read the last page.
Chance is an angel assigned to look out for a number of folks who will need him at any give time, but his attention centers on Queisha, the woman he gave his life for. He'd been glad to do it at the time, has no regrets except for maybe the life they could have had together in other circumstances. Sometimes, even for angels, you may get what you wish for, albeit you may also get into a lot of trouble for it.
Pushed from Heaven by a friendly cherub, Chance finds himself ensconced in Queisha's life just when she needs help the most. Never fully recovered from giving the babies she carried as a surrogate to their parents, unexpected events have now placed the twins in her care. Vivica from Works Like Magick assures Queisha she'll do fine with the help she'll send to fill in any gaps caring for the girls.
Of course, it's Chance who's sent and that's when the fun starts. I love Chance. He does his best to be the angel he's supposed to be, but being near Queisha is very hard him. So much so, he loses feathers around the house during his inappropriate thoughts and feelings about the woman.
Queisha is a terrific heroine. She's suffered from agoraphobia since the accident eight years before when a young man died saving her life. Now with Chance's help she's taking her first steps beyond into a world that frightens her, but she'll do anything for Skye and Lace.
Every character is this book is charming and full of fun. Though they have to go through heavy-duty things in their lives, they keep an upbeat attitude, don't let those things get them down for too long. Skye and Lace are especially fun despite their circumstances. Chance builds Queisha's self-esteem when it comes to being a mother and she's making all his dreams come true, even though he'll have to return to his angelic life and face the music for his short time of happiness on Earth.
He must also face the music when Queisha learns who he truly is
Annette Blair is a master at sweeping you from one emotion to the next with the flip of a page. Her humor mixed with life challenges always give you characters with dignity and laced with fun. You can't help but feel good when you've finished one of her books. Grade: A+
---
Order: Amazon
---
Aurian, Germany
At the Works like Magick employment agency in Salem, Massachusetts, matching clients in need with magical temps is a piece of cake, especially when the temp happens to be heaven sent …

When Queisha Saint-Denis agreed to be a surrogate mother for a jet-setting – but childless – couple, she never dreamed she'd see a return on her gift. Literally. But now she's looking at two adorable orphans, who come with a lot of baggage: there's a battle brewing over who "inherits" them and their huge fortune, plus an unwanted (and alarmingly attractive) guardian, whom she's sure has been hired by the duelling family members to keep an eye on her more than the children.

Chance Godricson is keeping an eye on Queisha. In fact, he's her guardian angel. Ever since he gave his life to save hers. Chance has felt an undeniable connection to Queisha. And now that he's back on Earth, in her house, surrounded by two scene-stealing moppets and a woman he finds irresistible, Chance is about to discover that helping Queisha and still staying angelic is not going to be easy.

Queisha has had a difficult life. She was adopted at age one, by a couple. The woman loved her very much, but she died when Queisha was eleven. Her adopted father only tolerated her in his house, and kicked her out when she got pregnant at sixteen. The baby died at birth, and Queisha was taken up in the wheels of Child Services. She developed her agoraphobia then, the fear of leaving the house. When her Social worker tried to help her deal with it, by taking her shopping, an earthquake or something happened.
A man died while saving her life, and he told her to life for two. Some time later, a relative from her birthmother died and left Queisha her entire fortune and her enormous home in Salem. So Queisha moved there, bringing the world to her, but never stepping outside, she only ventured on the yellow brick patio near the house. But not a foot on the grass or in her very lovely garden.

Through the advise of Vivica, the owner of Works Like Magick, she agreed to become a surrogate mother. Being pregnant with some one else's child, giving birth to it, and then giving it up. She never thought it would be so hard to give her twins away.

But now their mountain climbing parents are lost somewhere, and as she is appointed their guardian, the girls are fetched from their boarding school in Switzerland, and brought to Queisha. Two little six year old girls in uniforms, not knowing how to play, never been cuddled or tickled or anything. So why did those people want children and not take care of them? But Queisha is determined to make them enjoy life as much as she can, even though she herself is too afraid to leave the house.

So here is Chance. Her new cook to take care of the cooking, as Queisha doesn't know how. The girls will need nutritious meals after all. He can also escort them outside when necessary.

Ever since he gave his life to save that of the young woman he was trapped with in that mall, Chance watched her from above. He became her guardian angel, and took really good care of her, sometimes to the neglect of his other charges. He loves her. This change in her life is going to be so hard on her, she is going to need him! And then his friend Angus pushes him from heaven to earth, and instead of going right back, he is going to Queisha, to be her co-guardian, to help her. But being on earth, gives him back all his mortal desires. And man, does he desire Queisha! His losing his silver feathers (for chastity) is prove enough of that. Queisha is wondering why they keep finding those beautiful feathers, and as Chance cannot lie to her, him being an angel and all, he has to tell her the truth. But of course she doesn't believe him.

Until they make love and his wings appear! Now he has to tell her everything, and he is determined to help her overcome her phobia, so that she can take the very best of care of Sky and Lace herself, for when he has to go back to heaven. He knows he cannot stay, even though they are soulmates, and so very much in love. So they fight to keep the girls, they even marry to provide them with a whole family.

I adored this book. Of course, I cannot imagine what agoraphobia does to a real person, but I loved Queisha and Chance and the little girls. This book is written with so much passion, such real characters, such humor and love. You just have to keep reading.
The descriptions of the house, the many rooms there are, the angelic world. If only it could be real.

So the first book had a dragon, the second book an angel, I wonder what the third book in this lovely series will bring. Aurian, Germany



---
Order: Amazon
---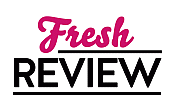 Reviewed by Paula Myers
Posted October 26, 2010
Paranormal Romance, Fantasy
Eight years ago, Chance Godricson messed with fate when he saved the life of Queisha Saint-Dennis, dying in her place in a building collapse. Ever since, he's been her guardian angel, watching out for her from heaven and falling a little more in love with her as the years pass. When a monumental change in Queisha's life threatens her well- being, Chance's buddy Angus literally knocks him out of heaven and into her life.
Queisha has created an amazing world for herself in the home she inherited from an aunt. Suffering from agoraphobia, it's been years she's felt brave enough to venture into the real world, getting by with the help of her friend Vivica, who runs the Works Like Magick employment agency. When Queisha finds herself in charge of the twin girls she'd given up years ago in a surrogacy agreement, she's going to need a bit of divine intervention to get through the challenges facing her.
Vivica has just the man for the job and puts Chance into Queisha's home as cook and confidant. Queisha is just what the orphans, Skye and Lace, need in their lives, and Chance is just the man...angel...to help Queisha confront and overcome her fears. The attraction between the two is instantaneous, and it's not long before Chance is dropping chastity feathers all over the house! Knowing his time on earth is limited, Chance devotes himself to Queisha, Skye and Lace -- and prays for a miracle for them all.
Annette Blair's BEDEVILED ANGEL is the second Works Like Magick novel, and a real treat for all. The concept behind the Works Like Magick series is clever and entertaining, as are all of Ms. Blair's quirky, flawed and always unique characters. There are many laugh-out-loud moments throughout, and a few to bring tears. I found the descriptions of heaven and angels comforting, and the struggle faced by these characters heartfelt and heartwarming. I particularly enjoy Ms. Blair's use of children, not only in this story, but in many of her other novels. BEDEVILED ANGEL has a spot on my keeper shelf.